Hi, I'm Haris 👋 — an engineering leader with a mission to build high-performing teams, while fostering a safe, creative and motivated team culture.
Currently in Toronto, Canada 🇨🇦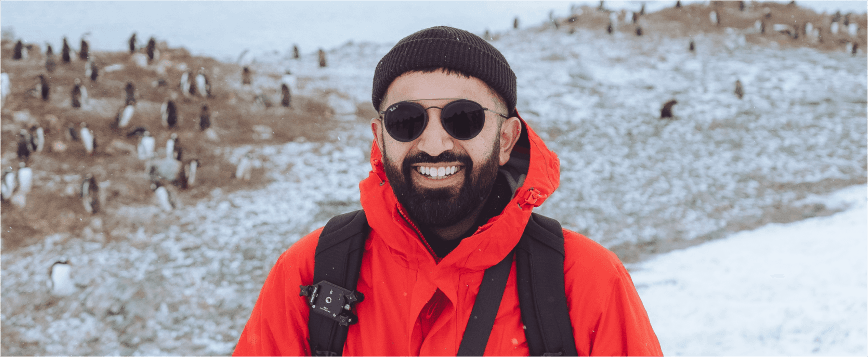 antarctica, march 2023
see my photography here: @harisaurus, or don't, i'm not your dad
As a software engineering manager with a multi-disciplinary background, I have a proven track record of delivering successful projects through building a motivated and diverse team culture. With a keen eye for detail, I excel at ensuring that every aspect of the software development lifecycle is managed to deliver quality products on time.
Throughout my career, I have consistently delivered results in high-pressure environments, and I am committed to empowering my team to do the same. With my leadership, I foster a culture of creativity, collaboration, and innovation that encourages everyone to do their best work and exceed expectations.
My success stems from my ability to build close relationships with cross-functional teams, including product, design, and data science. By leveraging these partnerships, I ensure that all stakeholders' needs are met and that project goals are achieved with maximum efficiency and effectiveness.
If you're looking for a passionate engineering manager please email me or hit me up on LinkedIn.